It's true what they say: what goes around comes around, and the same goes for fashion. Trends that were in vogue many years ago are coming back into style, which is why we love to celebrate vintage jewelry.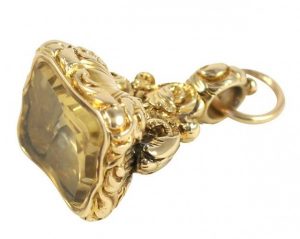 According to Net News Ledger, vintage jewelry coming back into vogue follows a certain pattern. Holding onto mementos from years past has a nostalgic value – it lets us reminisce about times of old, when things were simpler and safer. In that way, it also allows us to celebrate our heritage, what we came from and who our parents, grandparents and earlier generations were. Even if you have some vintage jewelry that you love that didn't belong to your family back in the 1920s, it still belonged to someone and is a memento that celebrates that person's story. In the digital age, it's nice to reflect on older, quieter times.
The vintage pieces that we love are like little pieces of the past, and their style is classic. That's why vintage jewelry is always a popular trend. Even though these old styles don't always match some of the more modern pieces that we see on the pages of today's magazines, they still offer a unique aesthetic appeal, and celebrities are catching on to the vintage trend, too.
Proof of our collective love of vintage jewels can be seen by looking at the wrists and necks of your favorite celebrities at the recent 74th Golden Globes. As Forbes reports, Lily Collins, Thandie Newton and Kristen Bell were seen at the event wearing vintage Harry Winston jewels. Nicole Kidman was decked out with classic jewelry as well, wearing a 19th-century diamond necklace and a rose-cut diamond ring from the 1760s. Their classic styles and designs sparkled bright as ever, and complemented the actresses' modern gowns.
If you love vintage pieces and are looking for new jewelry that can be a wonderful statement and become a part of your family's heritage, peruse the vintage jewelry currently available at Frank Pollak & Sons. Our family-owned and operated New York City business is the best place to shop for your next favorite piece. Learn more by calling us today at 800-342-3878.